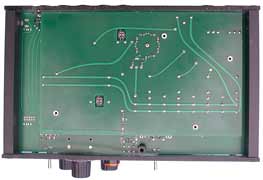 Underneath the DNM 3D Primus/Twin Preamplifier
- showing the new power supply distribution pcb.

2. Anti-reflection circuits prevent high frequency signal reflections from damaging sound quality. This effect is known from DNM research on high frequency feedback. It is linked to the harshness of sound on digital sources because they stimulate high frequency reflections. Anti-reflection networks are integrated into the 3D's printed circuit design so all switched and open connections are terminated. The pre-amplifier, as a hub component, is the ideal place to do this because it accepts connections from all system sources.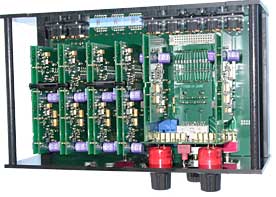 Top view : the DNM 3D Six Preamplifier with two pairs of MC boards



3. A world first, a 'spaced pair' signal path inside an audio amplifier! This is designed into the 3D pre-amplifier on a fixed spacing (like the DNM cable) giving an ideal magnetic interaction. The signal and ground runs through the pre-amplifier on a fixed spacing (as in the DNM cable) and this is achieved by folding the circuit boards to create a three-dimensional construction that defines the electrical impedance. The result is better circuit performance, improved resolution and higher sound quality.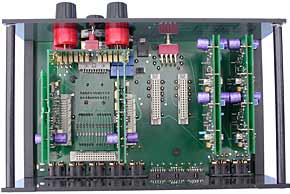 Top view of the new DNM 3D Preamplifier with one set of MC boards



4. The 3D motherboard connection pattern is set by a power supply distribution board. This defines the pre-amplifier's "wiring" and this board can be changed to adapt the preamp for single or multiple power supplies, optimising the pre-amplifier for each type of power supply.

5. New three-dimensional plug-in circuits with precision high frequency feedback correction ensure the highest sound quality and neutrality.

The tonal rendition on the 3D is more accurate than in any previous DNM amplifier - enthusiasts will find new delights in their music collection whether CD or vinyl.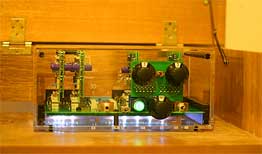 DNM 3D Six Preamplifier - transparent case
(Owner's photo)


DNM 3D preamplifiers are optionally available with a clear case; this option displays the unique internal construction particularly well.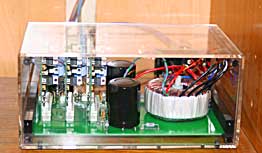 DNM 3D Six Power Supply - transparent case
(Owner's photo)

DNM's non-metal materials technology used throughout the 3D to ensure zero interaction between the signal and the casework - a design principle that is still unique to DNM. It ensures unrivalled dynamic performance.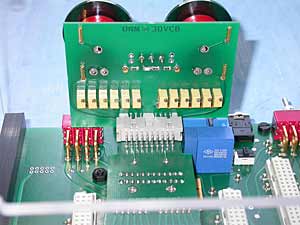 DNM 3D volume controls and input attenuation